The 10th of October marks World Mental Health Day. Here's a taste of what's going on in Kent…
---
Ashford Live it Well Centre
---
When: October 10th 10am-1pm
Where: Live it Well Centre, Canterbury Road, Ashford, Kent TN23 8QF.
Join us at the Live it Well Centre for Tea and Talk. Some of our local service providers will be setting up their own pop-up stalls and would love to speak with you about the work they do!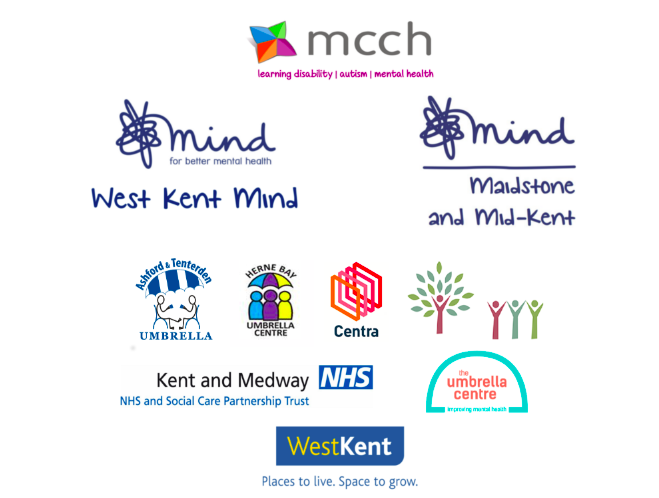 ---
Canterbury Christ Church University
---
Touchdown – 10am-4.30pm
Promoting 5 ways of wellbeing:
Give. Do something for someone else.
Fruit giving away pieces of fruit – good for your five a day
Tree of kindness – write a leaf to say what act you will do
Connect. Connect with those around you.
Colouring in? Doodles in the café – connect with others around you
Be Active. Being active looks after the mind and the body
10 minute sessions of activity throughout the day can improve your mood and give you more energy. Cycling for smoothies, Yoga session
Take Notice. Being aware of the world around you. Having photograph of you with for our charity "Friends of St. Martin's".
Keep Learning – Library, creative writing workshop!
Picture Competition
Around Campus
Radio CRFSfm pre-recorded programmes, facts information on lawn by Touchdown (or St Anselm).
Walk Lunchtime walk on campus Time and Venue to be confirmed
Michael Berry – Panel sessions 12-2pm 
Informal session drop in with topics.
12 pm Drugs and mental health
12.30  Mindfulness
1 pm Local support organisation.
1.30 pm Mental Health for all
Augustine House
Books for Help display posters, information
Creative workshops 1-3pm
CCCU: Student Minds and student Support stall
Old Sessions Building – 10-3pm
Information stalls from Stalls from local providers and organisations to support individuals with their emotional health and well-being.
Old Sessions Building –  5.30-8pm
5.30pm CCCU Gospel Choir
5.45 Professor Doug MacInnes (chair)
Speakers & Presentations:
Helen James PVC: Poetry & creative writing competition – CCCU & Changing expectations of students and mental health
Helen Greatorex (CEO, KMPT) involvement in mental health
7-8pm Panel Discussion: Mental Health and student life:
NUS PresidentS: CCCU, UKC, Canterbury College, College for the Creative Arts.
National NUS Disability Student Officer Rachel O'Brian.
Doug CCCU Mental Health and representative tbc from non-statutory sector
---
Medway 11-2pm
---
Rowan Williams Court: Depressed Cake shop & Mind Apples
Student Hub: Wellbeing information stalls
Drill Hall Library: Information, Books Can Help & Crafternoon
Faith Space, Pilkington: Graffiti board/meditation space