Are your feelings or worries impacting on your relationships, work or life generally? You're not alone: at least 1 in 4 people in the UK will experience a mental health problem each year.
At Live Well Kent we can help you improve your mental and physical health and wellbeing. It is a free service for anyone over 17.
You might want to improve your everyday living, become more independent and confident, meet new people, get better skills or find a job. Whatever it is, we're here to help. We won't judge you and what we discuss will remain confidential.
Call us on 0800 567 7699
---
We can help with lots of things
Keeping active and healthy
We can help you improve your lifestyle by:
Meeting people
Sometimes meeting with others can make life a little easier. We can help you get involved with activities like:
Volunteering
Community projects
Arts, music, culture or sporting groups.
Everyday living
If you need that bit of extra help with practical things, we can support you with:
Managing your money, including debt and benefits
Housing support and guidance
Improving your relationships
Accessing counselling.
Training and work
We can help you gain new skills and qualifications, or support you to try a work placement or find a job.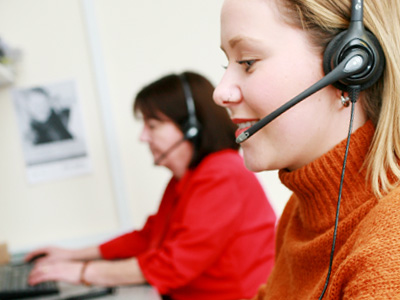 If you are in emotional distress and need urgent support, please contact:
Mental Health Matters – 0800 107 0160 24/7 helpline
Samaritans - 116 123 (free phone number) 24/7 support line
Saneline – 0300 304 7000 4.30 pm – 10.30 pm helpline
Kent and Medway NHS and Social Care Partnership Trust (KMPT) - Single Point of Access (SPA) 0300 222 0123 – referral line for NHS Mental Health Services
Where can you access Live Well Kent services?
Dartford, Gravesham & Swanley*
Thanet*
Swale*
South Kent Coast*
* Live Well Kent is delivered by Porchlight in these areas
West Kent**
Ashford**
Canterbury and Coastal**
** Live Well Kent is delivered by Shaw Trust in these areas
How to get help?
We have a 'no wrong door' approach. You can get help from us through any community service, by contacting us yourself, or someone like your doctor or a friend can refer you to us. We will talk you through how we can help you and give the support and advice you need. Please call on 0800 567 7699 or email info@livewellkent.org.uk
To find out more about getting support from Live Well Kent, please visit how to get help.
There is also a whole range of support available at One You Kent, a local health programme to help you make simple changes towards a longer and happier life.
To make a referral
Call 0800 567 7699 or email info@livewellkent.org.uk or fill out our online referral form.
'I was given new confidence and a fresh outlook on life with guidance and encouragement from the staff at Live Well Kent.'
Paul

'When you're in a dark forest, having someone to give you the time to share your thoughts and lift your spirit is one of the ways forward. I've learnt to say 'no' and step back at the right time before I'm overwhelmed.'
Leng

'When you're in a dark forest, having someone to give you the time to share your thoughts and lift your spirit is one of the ways forward. I've learnt to say 'no' and step back at the right time before I'm overwhelmed.'
Leng
'For the last 30 years I never knew I had a voice until I came to Live Well Kent.'
Michael

'I felt like the door had been opened for me to be able to move again.'
Denise
'I learned to believe in myself again, gain skills and take a different direction.'
Christian

'I can do more, I can go to public spaces. I don't experience so much anxiety.'
Gary
'I still have a way to go but I feel 10 times better now.'
Chris

'It was nice having somebody to talk with again – it gave me back a sense of normality.'
Nick
'I've been using my old skills and it's given me back my confidence.'
Wayne