Covid-19 Update
Live Well Kent services in the Canterbury and Coastal area are continuing to provide support while adapting the way we work to follow the latest official guidance.
For further information on Covid-19 please see our dedicated page.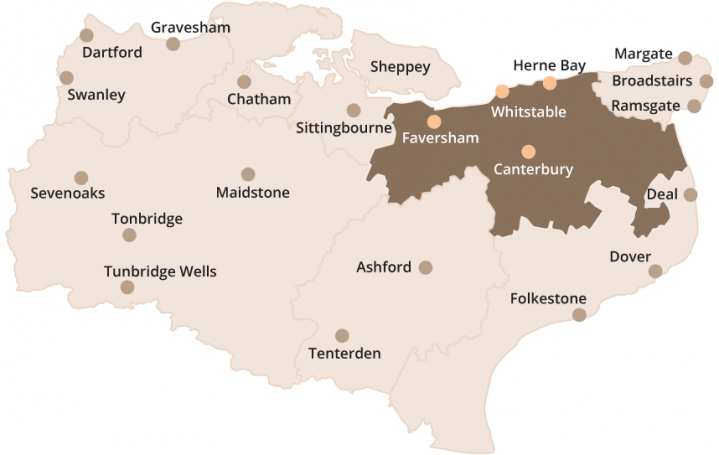 This page contains services relevant to the following postcode areas:
CT1 CT2 CT3 CT4 CT5 CT6 CT13 ME13
---
SERVICES YOU CAN ACCESS
---
Mental Health Support
Employment Support
Housing Support
Volunteering
Other Support
Please see below the services we offer. For full details please click here. 
---
MENTAL HEALTH SUPPORT
---
Activity Box
Online
Face To Face
Canterbury Umbrella
Face To Face
Self Help For Holistic Health
Making Connections & Building Relationships 
Carrie Neeves
Online
Carrie Neeves Empowerment Coaching For Women -121
Herne Bay Umbrella
Face To Face
Art And Wellbeing 
Singing For Wellbeing
Walking And Taking Notice 
Crafting Session
Social Group For Mindful Time
J R Counselling

Online/Telephone
Bereavement & Loss -121
Bereavement & Loss – Group
Kent High Weald
 Online
Mid Kent Mind
Online
Coping With Life
Bipolar Support Group
EUPD Support Group
Baking
Singing
Mindfulness
Crafts 
Youth MHFA Champions 
Face To Face
Pathways To Independence
Online
Take off
Face To Face
Depression And Anxiety
Art
Online
Depression And Anxiety
Mood
West Kent Mind
Online
Money Works -121
Money Works -Group
Wing Training 
Online
Moving Forward
Community Performance Programme 
---
EMPLOYMENT SUPPORT
---
Employment support is provided by Shaw Trust and covers the following:
One to one support
Job Clubs
Personal Development Courses
Employability Courses.
---
HOUSING SUPPORT
---
CLARION HOUSING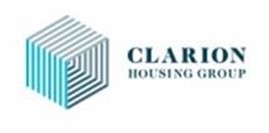 rent and mortgage arrears
risk of homelessness / threat of eviction
repairs
unsuitable accommodation
benefits and debts
anti-social behavior
domestic violence
---
VOLUNTEERING
---
We're looking for volunteers to run fun, engaging activities for our clients that improve their wellbeing such as photography groups, arts and craft sessions or gentle exercise groups. We also need volunteers who can work with our clients on a one-to-one basis to help them reach their goals. You can give from two hours per month and we provide full support and training.
To find out more about our volunteer roles, please either contact Alison Grainger on 07779 453770 or email Alison.grainger@shaw-trust.org.uk
To apply now, click here (opens in new window) to complete our online application form.
---
OTHER MENTAL HEALTH SERVICES
---
Speak Up


Go to www.speakupcic.co.uk/contact or call 01843 448 384
SpeakUpCIC has a broad range of Peer Support activities and services to offer the many individuals with lived experience of mental ill health in our region. As an organisation our work is supported, informed, developed and delivered by people who have a real understanding of what it is like to live with mental distress. Through different SpeakUpCIC activities people can share their experiences and views of mental health services in a safe and confidential environment, either individually or within a group.
The SpeakUpCIC forum facilitator or Service User Representative can then represent these views and concerns (anonymously, if desired) to the organisations and/or commissioners responsible for planning and providing mental health services. Through the groups, members can therefore be involved in helping develop their local services with a view to ensuring that people are provided with the necessary help they want, when they want it.
---
Free NHS Talking Therapies (IAPTS)
IAPTS deivers psychological services to adults with symptoms of anxiety or depression who have been referred by their GP or other health professionals.
Faversham Counselling
Go to https://fcstalkingtherapies.org/, email ccccg.fcstalkingtherapies@nhs.co.uk or call 01795 591019
Insight Healthcare:
Go to www.insighthealthcare.org, email kent@insighthealthcare.org or call 0300 555 5555
Psicon Talking Therapies:
Go to http://www.psicon.uk/adult-mental-health, email enquiries@psicon.co.uk or call 01227 379099
We Are With You: (formerly Think Action)
Go to www.WeAreWithYou.org.uk
University Medical Centre:
Go to www.umcpt.co.uk or email ccccg.umcpt@nhs.net 
---
Community Mental Health Team (CMHT)

KMPT
Go to www.kmpt.nhs.uk or call 01227 597111
Location: Laurel House, 41 Old Dover Road, Canterbury, Kent, CT1 3HH.
We provide support and treatment in the community to adults between the ages of 18-65 who are experiencing a mental illness. We provide assessment of their current need and treatment for service users with moderate to severe mental health needs.
The team includes psychiatrists, community mental health nurses, occupational therapists, psychological services and support staff. We also work in partnership with social care.
Social workers provide assessment under the Care Act 2014 and work with service users who have social care eligibility.
We offer a comprehensive assessment of health and social care needs and signpost service users to the most appropriate service or offer interventions.
---