This page contains services relevant to the following postcode areas:
ME10 ME11 ME12 ME8 ME9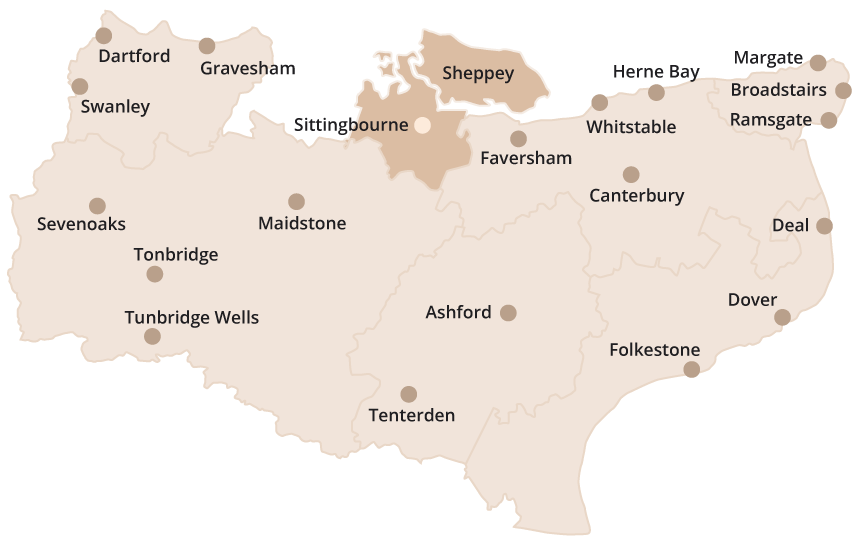 ---
CORONAVIRUS UPDATE
Live Well Kent services in Swale are continuing to provide support while adapting the way we work to follow the latest official advice and guidance.
If you are currently being supported by a Live Well Kent service, we will be in touch with more information about how we can continue to support you. If you have any questions or need to speak to someone, please contact the particular service that is supporting you.
We are still accepting referrals so if you need support or need to refer someone you can call our referral line on 0800 567 7699, email us on info@livewellkent.org.uk or contact services directly.
For up-to-date information and advice about the Coronavirus, please visit the government website (click here).
Click here for government advice on how and when to self-isolate.
For support about managing your mental health during this difficult time, there is some useful advice on Mind's website (click here) and Rethink's website (click here). You can also get support from Release the Pressure by texting the word KENT to 85258 or calling 0800 107 0160.
---
SUPPORT IN YOUR AREA
Live Well Kent Central Referral Line
0800 567 7699 or info@livewellkent.org.uk
---
Help finding the right support
Porchlight Primary Care Community Link Service
For age 17+, the link service can offer you one to one support for up to 8 weeks addressing a range of issues which are impacting your mental health and wellbeing.  Issues include benefits, finance, housing, relationships, education, training or employment.  Staff can link you to specialist services if you need further support.
Please contact us on 0800 567 7699 or info@livewellkent.org.uk
---
Mental health support
1. Rethink Asian Helpline Mental Health Service
A free and confidential telephone helpline – you can speak to us in Asian languages (Gujarati, Punjabi, Hindu, and Urdu) and English. rethink.org
2. SpeakUpCIC Night Owls
Night Owls is a closed on-line peer support group which is moderated by staff and volunteer peer support mentors.  Night Owls is for people 17+ who have trouble sleeping at night and who would like to chat with others in a safe space. 01843 448384 or  admin@speakupcic.co.uk
---
Wellbeing activities with Swale your Way
Help to improve your mental and physical wellbeing with group activities. Peer support also available  together-uk.org
---
Help into employment
Shaw Trust
Looking for work but feel as though your mental health has become a barrier? Get personal support, help with job hunting, interview skills training, and help when you do find a job ShawTrust.org.uk

---
Personality disorder support
Megan CIC
If you have a diagnosed personality disorder or experience personality difficulties, this support group can help. It's run by people who have experienced (and may still experience) the condition themselves  megancic.org.uk
---
Housing issues
Porchlight Community Housing Service
Support if you have housing needs related to your mental health porchlight.org.uk
---
Feeling lonely or cut off
Porchlight Community Inclusion Service
Sometimes meeting others can make life a little easier; we can help you reconnect with people in your community Porchlight.org.uk
---
Primary Care Mental Health Specialist (support for people with serious mental health issues)
Your GP or the Community Mental Health Team can refer you to us for support with your mental health invictahealth.co.uk
---
Therapy and counselling
If you are struggling emotionally, you can access free NHS talking therapy or counselling.
Faversham Counselling – 01795 591019
Insight Healthcare – 0300 555 5555
Thinkaction Swale – 01634 298580
---
Support for Carers
Do you care for a family member, partner, friend or neighbour? Being a carer can be a positive experience but it might also be challenging and impact on your health. Kent Carers can provide specialist support.
kentcarersmatter.co.uk