This page contains services relevant to the following postcode areas:
ME10 ME11 ME12 ME8 ME9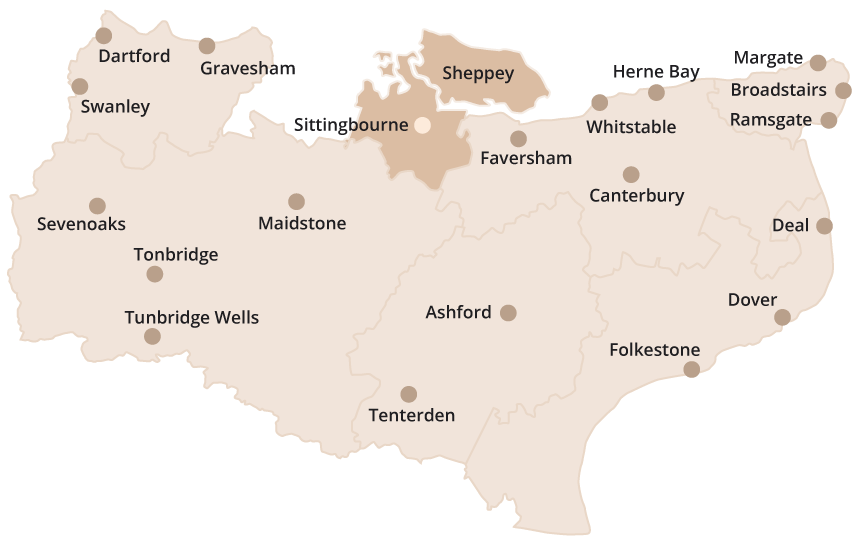 ---
SUPPORT IN YOUR AREA:
If you need support or would like to refer someone, please contact Live Well Kent  0800 567 7699 or info@livewellkent.org.uk or scroll down the following pages to see what services there are in your area and contact them directly.
---
CORONAVIRUS UPDATE
Live Well Kent services in Swale are continuing to provide support while adapting the way we work to follow the latest official advice and guidance.
We are still accepting referrals so if you need support or wish to refer someone you can call our referral line on 0800 567 7699, email us on info@livewellkent.org.uk or contact services directly.
Click here for further information on coronavirus and managing your mental health…..
---
Support and advice on where to get help
Porchlight Community Link Service
We can offer you one to one support on a range of issues which are impacting your mental health and wellbeing including benefits, finance, housing, relationships, community help and food parcels.
---
Support and activities to promote good mental health and wellbeing
Swale Your Way
We can offer you a range of wellbeing services and resources if you are going through a difficult time or struggling emotionally. Click here to find out more…
Click here for our current groups…
---
Support into employment
Shaw Trust
Looking for work but feel as though your mental health has become a barrier? We can continue to offer you an employment support service.
---
Support for people with housing and mental health issues
Porchlight Community Housing Service
Our housing service offers support for people with housing and mental health issues. We can help with housing advice, helping you speak to local authorities and landlords, and supporting you to access legal advice.
Contact us by phone on 0800 567 7699 or by email at info@livewellkent.org.uk
---
Support for people who are socially isolated
Porchlight Community Inclusion Service
If you are feeling socially isolated, lonely or anxious we can support you and help you to find ways to improve your wellbeing.
---
Support with personality disorder
Megan CIC
If you have a diagnosed personality disorder or experience personality difficulties, we can offer you support. It's run by people who have experienced (and may still experience) the condition themselves.
---
Asian Mental Health Helpline
Rethink Asian Mental Health Helpline
We offer caring, non judgemental and empathetic support covering mental health and domestic abuse issues. It is free and confidential. You can speak to us in Asian languages (Gujarati, Punjabi, Hindu, and Urdu) or in English on 0808 800 2073 at these times:
Mondays and Wednesdays 4pm to 7pm
Tuesdays and Thursdays 12pm to 3pm


---

Support for people who are finding it difficult to sleep

SpeakUp CIC Night Owls

We offer a closed, moderated Facebook group for people who are awake at night and want to:

post in a safe place
see if anyone else is awake and up for a chat

You may find the Night Owls site especially helpful during this difficult period.

Please contact Maggie at Maggie@speakupcic.co.uk   or Kay at Kay@speakupcic.co.uk  or on 07543 977670 

---
Primary Care Mental Health Specialist Service
Invicta Healthcare
This service offers support for people with serious mental health issues. Referrals can be made by GPs and other organisations including Live Well Kent, NHS talking therapies and Community Mental Health Teams.
---
Counselling support
Are you feeling low, anxious, or stressed? Are you living with a long-term health condition and feeling worried about your health? Are you finding it hard to cope? NHS funded Talking Therapies (also known as IAPT) can help. Click here to find out more…
For free NHS talking therapy or counselling please contact:
---
Support for Carers
Do you care for a family member, partner, friend or neighbour? Being a carer can be a positive experience but it might also be challenging and impact on your health. Kent Carers can provide specialist support.
kentcarersmatter.co.uk