Covid-19 Update
Live Well Kent services in Ashford are continuing to provide support while adapting the way we work to follow the latest official guidance. 
For further information on Covid-19 please see our dedicated page.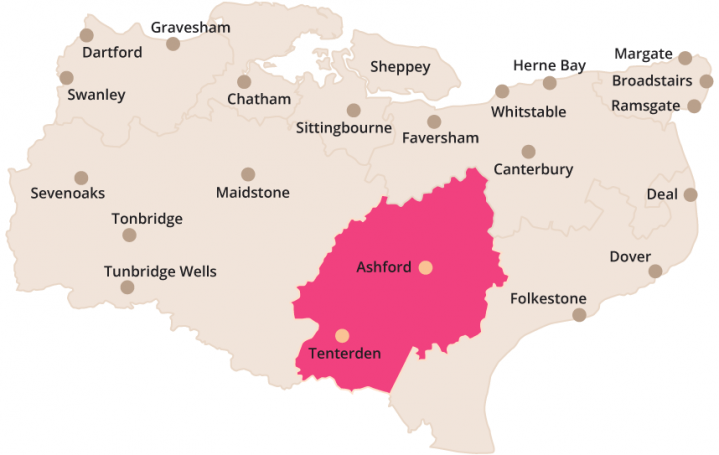 This page contains services relevant to the following postcode areas:
CT4 ME13 ME17 TN17 TN18 TN23 TN24 TN25 TN26 TN27 TN30
Please see below the services we offer. For full details please click here. 
---
MENTAL HEALTH SUPPORT
West Kent Mind

Online/Telephone
Money Works 121
Money Works Workshops Group
Amanda Godley Art Therapy
Face To Face
Carrie Neeves
Online
Carrie Neeves Empowerment Coaching For Women – 121
J R Counseling
Online/Telephone
Bereavement & Loss – 121
Bereavement & Loss – Group
Kent High Weald
Online
March Wood Project
Face to Face
Womens Mental Health Spa
Woodland Conservation, Management and Bushcraft Skills
Woodland Wellbeing 
Mid Kent Mind
Online
Coping With Life
Bipolar Support Group
EUPD Support Group
Baking
Singing
Mindfulness 
Crafts
Youth Mental Health First Aid Training
Face to Face
Pathway To Independence
Online
Poetsin
Online
Creative Mental Health Programme
Take Off
Face To Face
Online
Depression & Anxiety 
Mood
Wing Training
Online
Moving Forward
Community Performance Program
---
EMPLOYMENT SUPPORT
---
Shaw Trust
One to one support
Job Clubs
Personal Development Courses
Employability Courses.
---
HOUSING SUPPORT
---
Centra offer housing related advice in the following areas:
Rent or Mortgage arrears
Repairs
Homelessness
Drugs and Alcohol
Benefits and Debts
Anti -Social Behaviour
Domestic Violence
Social inclusion
Promoting health and well-being
---
VOLUNTEERING
---
We're looking for volunteers to run fun, engaging activities for our clients that improve their wellbeing such as photography groups, arts and craft sessions or gentle exercise groups. We also need volunteers who can work with our clients on a one-to-one basis to help them reach their goals. You can give from two hours per month and we provide full support and training.
To find out more about our volunteer roles, please contact Alison Grainger on 07779 453770 or email Alison.Grainger@shaw-trust.org.uk
To apply now, click here (opens in new window) to complete our online application form.
---
OTHER MENTAL HEALTH SERVICES
---
Free NHS Talking Therapies (IAPTS)
Insight Healthcare:
Go to www.insighthealthcare.org, email kent@insighthealthcare.org or call 0300 555 5555
We Are With You: (formerly Think Action)
Go to www.WeAreWithYou.org.uk
---
Community Mental Health Team (CMHT)
KMPT
Go to www.kmpt.nhs.uk or call 01233 658100