Christian's story
Christian, who has bipolar disorder and has battled with depression, was able to turn his life around thanks to Live Well Kent. With the right support, he found a new sense of purpose, gaining qualifications and getting work with the mental health charity (and Live Well Kent partner) Mind.
"I learned to believe in myself again, gain skills and take a different direction," he said. "Live Well Kent and its health providers have taught me that if I accept who I am and recognise my skills and abilities there is no end to what I can achieve."
Christian has also become a volunteer mentor to others using the service. "I'm working with one of their clients who has been through a rough time with depression, helping him to gain skills and get into employment," he explained.
---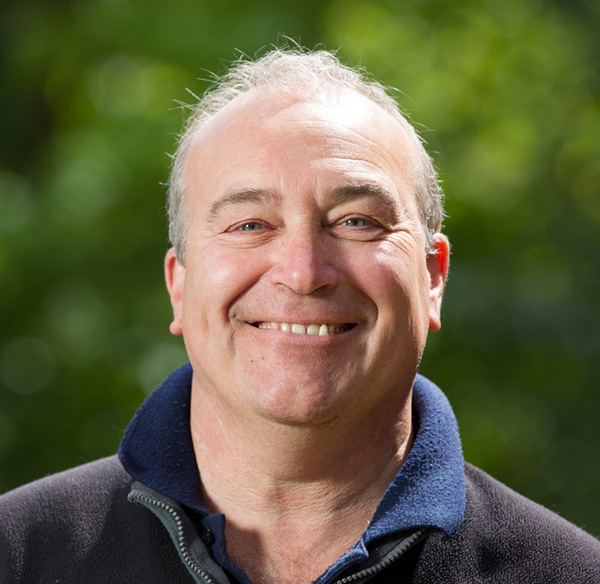 Gary
Live Well Kent client
Volunteer gardener and mentor
When I first arrived at Live Well Kent I took one step forward and I thought: Do I want to step in or do I run away? But I knew I needed help so I came in.
I found out about the service when I was in a recovery group for my mental health. I was experiencing anxiety, had low self-esteem and psychosis. I used to feel I was being watched all the time. I didn't like to be around other people and struggled in groups.
At Live Well Kent we talked about what they could do to assist me. One option was starting a gardening team and I thought voluntary work would be good for me. The garden was huge, overgrown and unkempt. I saw the potential of what we had here and for the first time I had a glimmer of hope. I knew it would it give me something to focus on, it would take away the bad thoughts I was having at the time.
Within weeks I was working on the project. Together with others I cleared the land, exposed plants and bushes, looking to see what we could salvage.
And eventually we started to see some progress. It was great for my self-esteem. By coming to the centre each day I feel a sense of achievement. It made me feel that I needed to come more and more and that there was hope.
I now have got the confidence to be around people. I can do more, I can go to public spaces. I don't experience so much anxiety.
Over the months, I've moved from being a mental health client to becoming a volunteer helping others in their recovery. I now mentor a group of clients who work in the garden. It gives me a great sense of achievement. And together we can see that what we're doing is helping us get better.
I now want to progress and continue my good work here.
---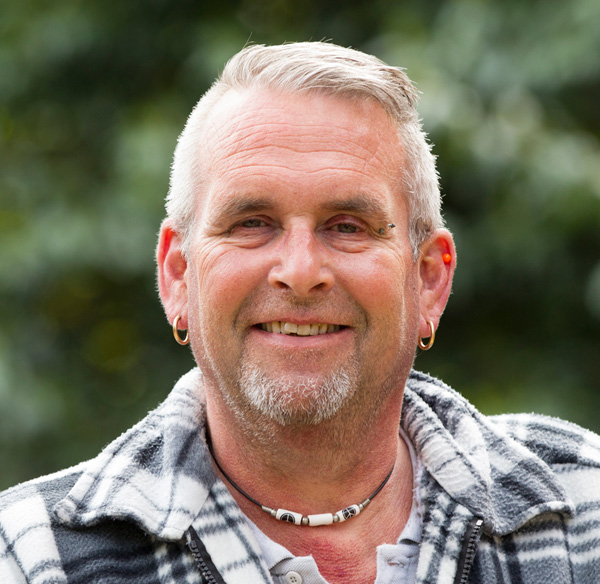 Chris
Live Well Kent client
Volunteer gardener and mentor
I thought my life had ended. I was suffering really badly with depression, anxiety and tried to commit suicide. I couldn't bring myself to talk to people. I used to stay indoors most days. I felt my life was meaningless.
Eight months ago I came to the Live Well Kent centre from another service. I knew I needed help.
I learnt about the gardening project and I thought I'd give it a go. At the start I didn't feel it was doing anything. Regardless of what I did, I still thought I was worthless. I felt I wasn't going anywhere.
And then it all changed. The work in the garden gave me a purpose. I had a reason to get up in the morning and I was feeling so much better. I had something to occupy me.
I still have a way to go but I feel 10 times better now. I enjoy being outdoors, being physically active. I have taken on more responsibility and I am a volunteer mentor for a few clients on our books. It's really good to see the change in others – they're silent when they first arrive and with time they open up, they're talking more. And it's nice to know I have had a little bit towards making them like that.
It's good to have a place where you make friends. Coming here is like seeing my family. I know I won't be judged. We've got a little community here. People from other classes come out and talk to us and enjoy the garden.
In the past I had singled myself out. I thought I was the only one going through problems. I now know there are others, that I'm not alone.
It can be hard to open up and you think it's a sign of weakness to look for help. But sometimes you have to lean in and swallow your pride because there's lots of help available, you just need to say something. And admitting you need help makes you stronger.
I've been given a lifeline and I want to do the same for others.
---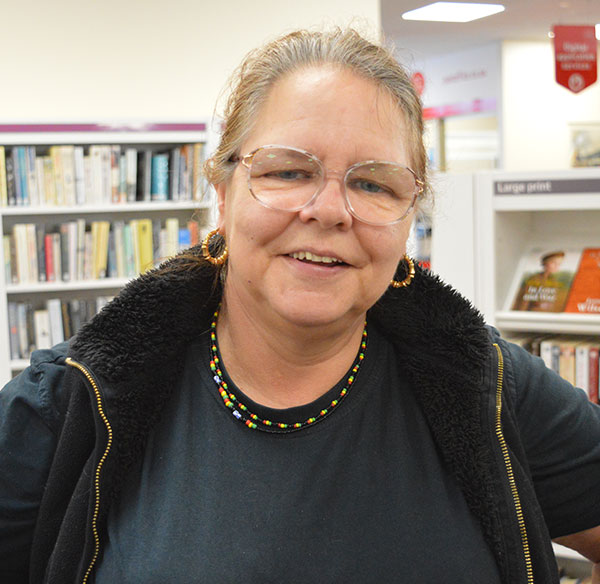 Caz's story
Caz had been living alone for several years following the death of her husband.
Her mental health was in decline and it was a struggle to pay rent and put food on the table. Eventually, everything became too much and she experienced a breakdown, collapsing in public.
A police community warden put Caz in touch with us and she was paired up with support worker Angela from Porchlight.
"When I met with Angela it was a revelation. It was the first time somebody actually listened to me and asked how they could help in practical terms. It brought me to tears.
With support, Caz was able to start receiving the benefits she is rightfully entitled to and her mental health improved.
"Angela really went the extra mile, whether it was filling out complicated forms or accompanying me to meetings about my benefits. Things are much better now but I still know I can call her up about any problem I'm having."
---
Nigel's story
When Nigel contacted us, living with physical health conditions had affected his confidence so much that he'd given up on socialising. He had barely left his flat in six months.
We partnered Nigel with a support worker who helped him join local groups to regain his confidence and feel less isolated. These included:
– Arranging for him to have regular sessions with mental health charity North Kent Mind
– Putting him in contact with a Tai Chi health instructor who will help him feel healthier and more positive
– Helping him to access benefits that he may not have known he was entitled to.
Now Nigel's confidence has improved so much, he's even looking to do a computer 'basics' course. We've also helped him to start socialising again – at a weekly activity group for people aged 50 and over.
"I'm almost feeling back to normal and I'm really looking forward to taking part in the over-50s group. It's not something I would have done even a few months ago."
---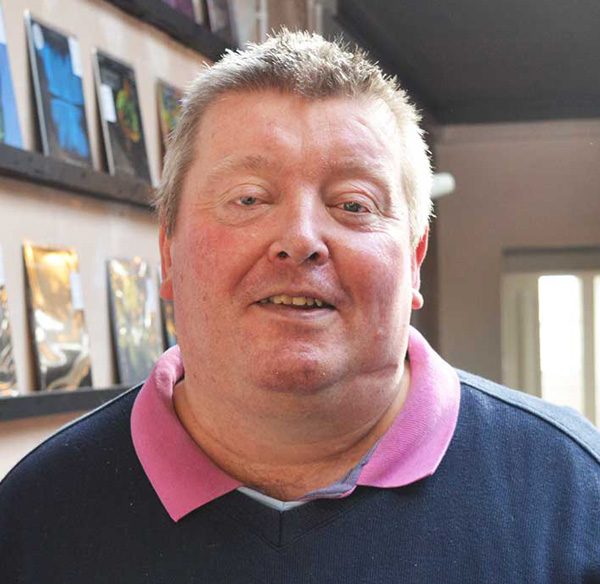 Nick's story
For nearly a year, Nick didn't leave his home or speak to anyone. He'd been diagnosed with depression and had also developed agoraphobia.
"I went into a deep depression and never thought I'd leave my flat again."
Things began improving when Live Well Kent got involved. They put Nick in touch with a community inclusion service and he began meeting regularly with a support worker called Gill.
"She helped me build the confidence to go back outside for short periods. She was willing to sit and talk me through what I'd be doing which made it a lot less daunting. It was also nice having somebody to talk with again – it gave me back a sense of normality."
Now, Nick attends a weekly coffee meet-up with people in similar situations. "My confidence is coming back and the future is looking good. I still have bad days but I can always call Gill and she'll help me."